STAR ISLAND adds a new dimension to Marina Bay Singapore Countdown 2019
On 31 Dec 2018, 21,000 spectators were held spellbound at STAR ISLAND SINGAPORE COUNTDOWN EDITION, a multi-sensory fireworks musical that lit up the sky. The 75-minute extravaganza brought together larger-than-life pyrotechnics, heart-stopping motocross stunts, 3D surround sound, stunning laser projections, beautiful dances, and more, all perfectly synchronised with grand displays of fireworks that were interspersed throughout. Held at The Float @ Marina Bay, this was the first time STAR ISLAND SINGAPORE COUNTDOWN EDITION, in conjunction with the Marina Bay Singapore Countdown 2019, was held outside of Japan. This landmark production was created by Avex, Japan's top entertainment group.
Kenji Kohashi, Creative Director of STAR ISLAND, said, "We are extremely proud to be a part of such a significant event in Singapore, while making our first debut out of Japan. We are very thankful to the Urban Redevelopment Authority for having us as part of the Marina Bay Singapore Countdown 2019. It has been a humbling and exciting experience for us, and we hope that the audience were thrilled with the performance."
The atmosphere around The Float was buzzing with anticipation as early-birds thronged the venue as early as 5pm. Guests enjoyed the bevy options at the F&B marketplace, family activities such as retro arcade games, VR games booths and a kids' play area. A mix of local and Japanese DJs played from sunset to late evening, keeping the crowd's energy high and the mood pumping.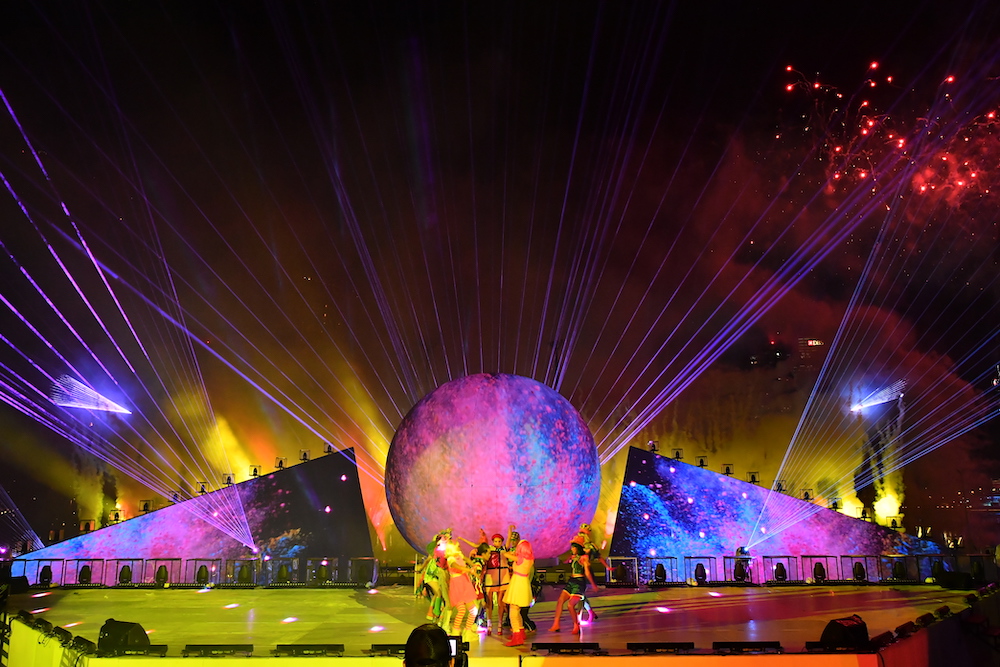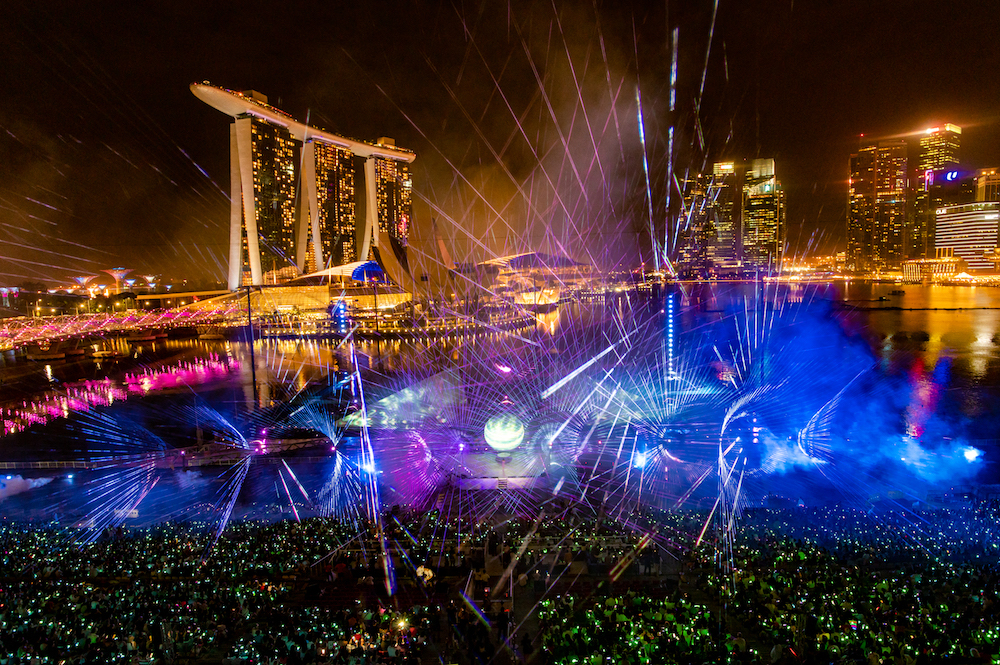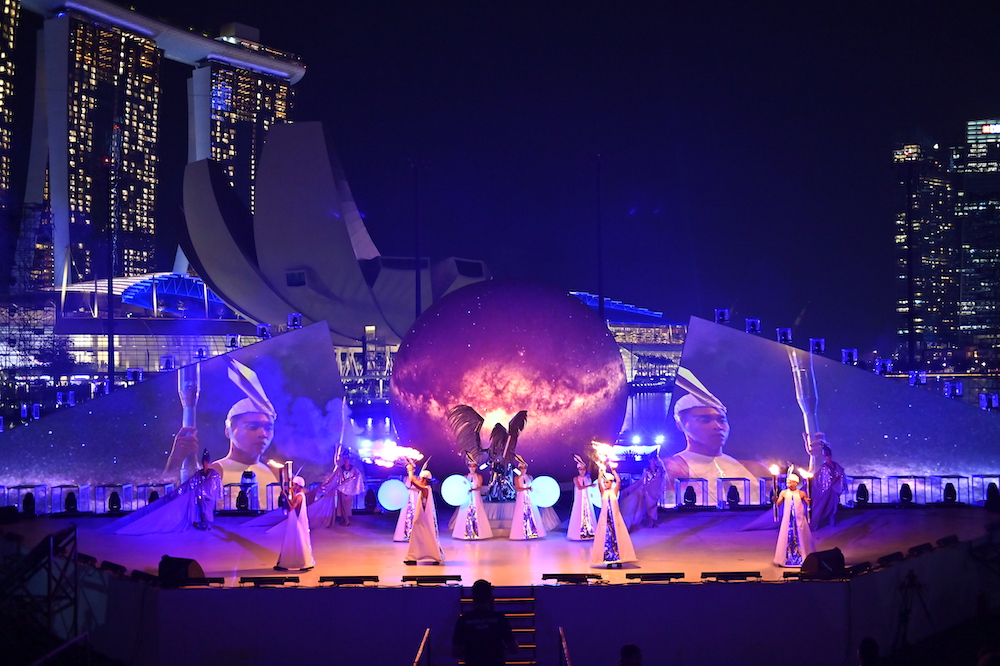 The show started promptly at 10.45pm, transporting the audience into the parallel universe of STAR ISLAND. Audiences were appreciative from the get-go as they found themselves fully immersed in STAR ISLAND's six chapters – Opening Ceremony, Earth, World, Chaos, Love, One – unfolded before them, each choreographed to a unique soundtrack.
The highlights of the night just kept on coming with audiences not knowing where to look. At various points of the show: motocross stuntmen from Japan's FMX Showcase did death-defying stunts with their motorbikes and pyrotechnics while fireworks bloomed in the night sky; a ballerina wearing a 13.5-metre white dress danced 11-metres from the ground, surrounded by laser projections and fireworks; and contemporary dancing fire twirlers went into the stands and spat fire among onlookers. STAR ISLAND SINGAPORE was truly a feast for the senses.
Minute-long fireworks punctuated each of the chapters and were perfectly synchronized with what was happening on stage. For instance, a golden shower of fireworks cascaded through the sky accompanied by musical chimes. However, just when audiences thought the displays couldn't get any grander, a seven-minute countdown fireworks display bloomed across the Singapore skyline, ushering in 2019, and marking the start of what looks set to be a very happy New Year.
Connect with us on social media at:
Facebook.com/avex.asia | Instagram.com/avex.asia | #StarIslandSG |
About Avex Asia
As Avex Group's Asian headquarters in Singapore, Avex Asia implements the Group's regional strategies for China, Taiwan, Hong Kong, and other markets in East & Southeast Asia. It also organizes a wide range of live music events, anime, sports, and other types of events across the region. The company supports other Avex Group companies to conduct marketing and research with an eye to tapping into regional markets.